Starting the new year with a move to Surfers Paradise might be just the ticket in 2019, and with another $500,000 in gold bullion you could be on your way to whole new lifestyle.
The RSL is kicking off the last year of the decade with a bang, offering up a luxurious 3-bedroom apartment in one of the most renown buildings on the Gold Coast. When you're sitting in the balcony nook outside your master suite, there'll be nothing but surf and sand to distract you from your breakfast. Surfers Paradise Beach is just 100 metres away, and along with the view comes a fantastic getaway that you'll love to call home.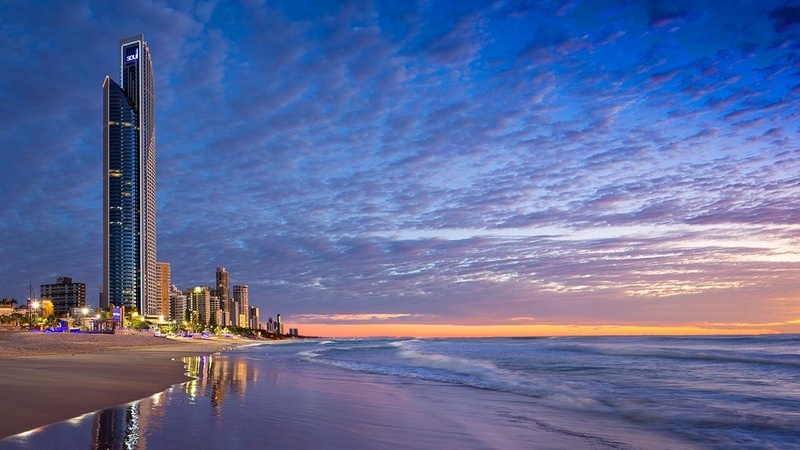 Imagine the freedom that comes with half-a-million dollars in gold bullion, an unbelievable fully equipped apartment in Surfers, and the rest of your life to enjoy it all. With tickets in draw 362, all of this could soon be yours!
A Home in the Soul
The Peppers Soul complex is only 6 years old but has already become a landmark. It's the second tallest building on the Gold Coast, and from the 29th floor you'll be high above it all with unimpeded views of the beach and hinterland. Down at ground level, you can walk in any direction and be surrounded by places to eat, drink and be merry in one of Australia's most famous tourist hot spots.
The best thing about having a home in Surfers is that you won't have to try and do everything at once. You'll have all the time in the world to explore the natural wonders of the hinterland, visit the art galleries, amble through the markets, and find your favourite patch of sand. There's so much to see and do that it might take you awhile to discover all the attractions, venues and beaches of this fabled and beloved corner of the country.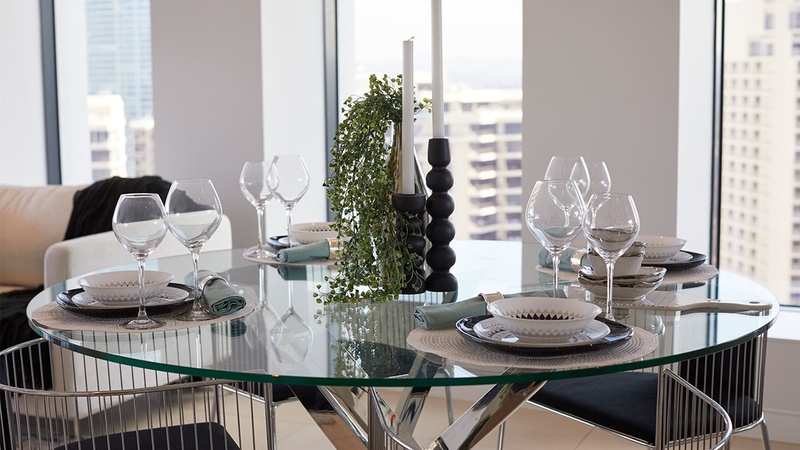 The apartment itself is a real jewel, both spacious and beautifully decorated with plush furnishings and quality electricals. The modern open living area is bathed with natural light, enclosed by oversized windows that will have you feeling like you're living in the clouds. There are also two balconies with multiple entry points, providing access to the outdoors from every room in the home. Dine on the al fresco, curl up with a book outside the master suite, and make the most of relaxed beachfront living.
Then there's the $500,000 in gold bullion. You could build another home anywhere you like and live off the income you'll receive from renting the Surfers Paradise property. It could be enough to take care of whatever Santa forgot to leave under the tree, allow you to take off for a year, or even launch your early retirement. And if you do move in, that's a great little bundle to kick start your new life as a Gold Coast millionaire.
Features of the Beachfront Prize Home
With resort-like amenities, an idyllic location and contemporary styling, this prize home brings you the best of Gold Coast living in the heart of Surfers Paradise.
First prize package is worth $2,077,805
$500,000 in gold bullion
Building completed in 2012
Panoramic views of the beach, city and surrounding hinterland
Total living area of 162 square metres
Large integrated kitchen, dining area and living room
Ocean-facing al fresco
Fully equipped designer kitchen has a large breakfast bar and stylish marbled countertops
Two balconies with access from all bedrooms
Huge windows throughout and floor-to-ceiling glazing on the doors
Luxurious ensuite off the master bedroom which also has a large walk-in robe
Two more spacious bedrooms separated by a full bathroom
Laundry
Airconditioned
Design package of lush furnishings and electricals worth $64,405
Complex facilities include two pools, a spa and steam room, BBQ area, and great fitness facilities
Two secure car spaces
First 12 months of rates, water and body corporate fees worth $12,025
Legal transfer fees worth $1,375
$2,000 travel voucher
Rental income from the home estimated to be $72,800 per year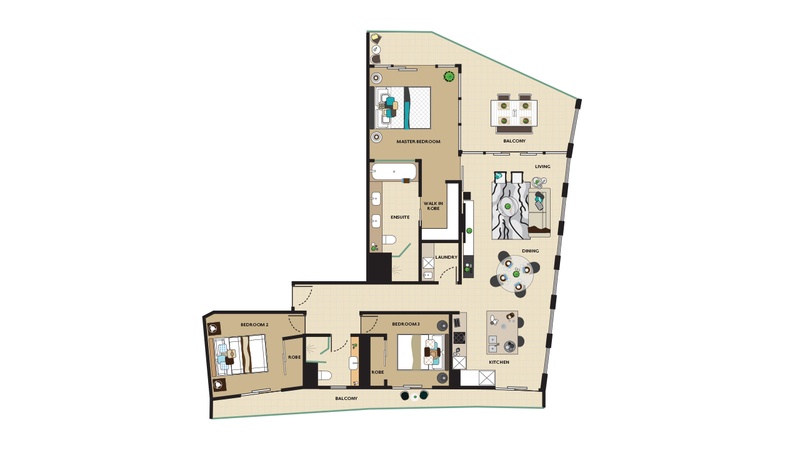 Note that this draw is also giving away a second prize of $10,000 in gold bullion and a third prize of $5,000 worth of gold.
Here Are Your Dates
22 January 2019: The RSL Art Union Prize Home Lottery Draw 362 closes at 8pm AEST
30 January 2019: The draw will take place at 10am AEST at Anzac House, 283 St Pauls Terrace, Fortitude Valley QLD 4006.
As always, members of the public are invited to attend the draw.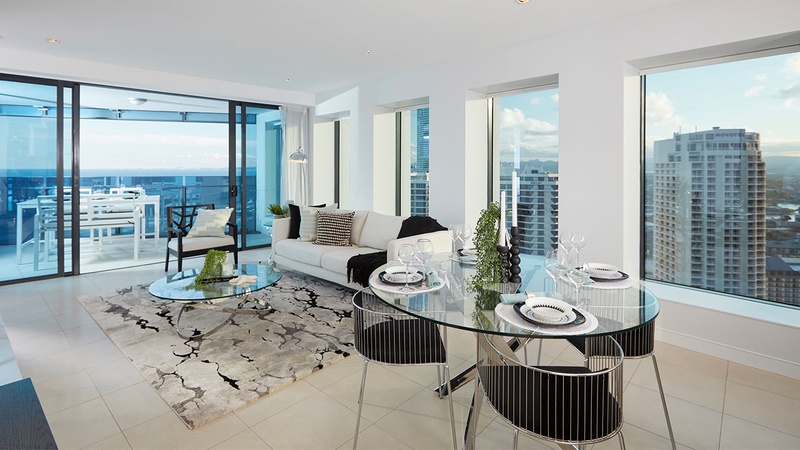 Winners will receive notification by registered mail and the results will be published in The Courier Mail and The Australian on February 1, 2019. We will also post the results of the draw on our site once it's all over.
Unfortunately, the prize home won't be available for public touring, but you can always take a look at the neighbourhood if you happen to be passing through the Gold Coast. The apartment is located on the 29th floor of the Peppers Soul Building, 4 The Esplanade, Surfers Paradise, Qld 4217.
Tickets Now on Sale
If you want to increase your chances of winning this $2 million prize, be sure to purchase a ticket book. You'll get free bonus tickets after spending $20, and more gold bullion will be added to the grand prize package if you're the lucky winner.
| | | |
| --- | --- | --- |
| Spend | Receive | Bonus Prize |
| $100 Book | 26 Chances to Win (6 bonus tickets valued at $30) | $135,000 Gold Bullion |
| $75 Book | 19 Chances to Win (4 bonus tickets valued at $20) | $105,000 Gold Bullion |
| $50 Book | 13 Chances to Win (3 bonus tickets valued at $15) | $85,000 Gold Bullion |
| $30 Book | 8 chances to Win (2 bonus tickets valued at $10) | $55,000 Gold Bullion |
| $20 Book | 5 chances to Win (1 bonus ticket valued at $5) | $40,000 Gold Bullion |
| $10 Book | 2 Chances to Win | $30,000 Gold Bullion |
The $50 Book is the most popular package. It gives you 13 chances of winning with 3 bonus tickets and if you are holding the winning ticket, you also receive an additional $85,000 in gold bullion.
Thank you for supporting the RSL and we wish you the very best of luck in the first draw of 2019.